The New York State Department of Financial Services (DFS) has issued proposed guidance for regulated insurers on managing the financial risks of climate change.
The proposed guidance comes after a circular letter was issued by DFS on September 22, 2020. The letter detailed the regulator's expectations that New York insurers begin considering financial risks of climate change in their governance frameworks, risk management processes and business strategies. It also requested that insurers develop their approach to climate-related financial disclosure.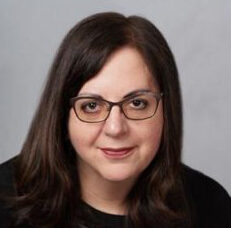 "The imperative of climate change is now," said DFS Superintendent Linda Lacewell in a press release issued by her office.
DFS is seeking input on the guidance, which will be finalized after a 90-day public comment period.
The guidance, which DFS said is informed by its ongoing dialogue with the insurance industry and international regulators, states that each insurer is expected to assess the significance of climate-related financial risks to its business and take steps to manage those risks.
DFS said in the release that based on the insurance industry's progress and the impact of climate risks to insurers, it will also develop a timeframe by which insurers should have fully embedded their approaches to managing climate risks in their governance structures, risk management frameworks and processes, business strategies, metrics and targets and disclosure methods.
Public comments on the proposed guidance should be submitted by Wednesday June 23, 2021. DFS will host a webinar to provide an overview of the proposed guidance on April 8, 2021, at 11 a.m.
Source: New York State Department of Financial Services
Topics Carriers New York Climate Change
Was this article valuable?
Here are more articles you may enjoy.