Artificial intelligence provider, omni:us has been awarded €1.6 million ($1.8 million) from the European Commission* to help it further develop its machine learning powered insurance claims platform.
The grant to Berlin-based omni:us came from the commission's European Innovation Council (EIC) as part of Horizon 2020, which is funding projects aimed at securing Europe's place as a leader in technological innovation.
In October 2018, omni:us completed a Series A round of funding, taking total money raised to that date to €19.7 million ($21.6 million).
The funding has allowed the company to recruit data scientists and engineers to research and launch pilot projects, demonstrating to insurance companies that AI can transform the industry from process-driven to data-driven, said omni:us in a statement.
The company currently has a staff of 70 and will use the new funding "to continue its research, expand the team, and build its reputation…"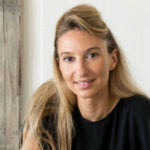 The EIC funding, which omni:us will receive over two years, will allow it to continue its research, expand its team and move quicker to market, "building trust and relationships with major insurers across Europe and the U.S., while spreading awareness on the increased efficiency, accuracy and profound business insight benefits AI can deliver to the industry," said the company.
Omni:us said its current clients include Allianz, Baloise, AmTrust and wefox.
"We are very pleased with this generous support from the EIC, which for omni:us means a boost for product development and ultimately a means to deeper market penetration across multiple regions," said omni:us Chief Executive Officer Sofie Quidenus-Wahlforss.
About omni:us
omni:us describes itself as an artificial intelligence as a service (AIaaS) provider for cognitive claims management. Using a fully data-driven approach, omni:us says it provides tools and information to make fast, transparent and empathetic claims decisions, while improving operational efficiency and reducing loss adjustment expenses.
* The European Commission is the executive branch of the European Union, which is responsible for proposing legislation, implementing decisions and managing EU business.
Source: omni:us
Related:
Was this article valuable?
Here are more articles you may enjoy.