This edition of International People Moves details appointments at Lockton Europe and Sompo International
A summary of these new hires follows here.
Lockton Europe Taps WTW's Rowley as Head of North American Property
Lockton, the independent insurance broker, announced the appointment of Tom Rowley as the Europe division's new head of North American Property, based in London.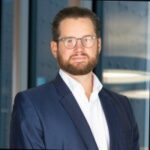 He takes up his role with immediate effect and will be responsible for driving forward the North American Property team in London, focusing on delivering the best possible risk solutions for clients. He will work in conjunction with Lockton's US and Canadian retail partners, as well as in close collaboration with the Lockton US Property Practice, led by Mike Andler in New York. He will also become a member of the P&C Specialties Executive Committee.
Rowley brings over 20 years of experience to the role, joining after five years at WTW, where he started as a development leader, before becoming head of North American Property at the broker. Prior to that, he spent just over 16 years at Brit Insurance in a number of underwriting roles, including short-tail portfolio director, divisional director for property PRV and class underwriter for open market property. Rowley began his career at Denham Syndicate Management in 1999 as an assistant underwriter.
Following Rowley's appointment, Adam Watson will be promoted from the existing Head of North American Property into the newly created role of Production Leader for P&C Specialties. This role will be to lead and execute the P&C Specialties global production strategy, as well as drive forward key growth initiatives and new product development.
Both Rowley and Watson will report to Simon Scholfield, head of P&C Specialties.
The appointment comes after the Lockton's P&C division announced the arrival of Clarissa Franks from Marsh as its head of UK P&C Retail in November.
***
Sompo Int'l Names Faugas From AGCS as Country Mgr, Insurance, France
Sompo International, the global provider of commercial and consumer property and casualty re/insurance, announced Marilyn Faugas as country manager, Insurance, France.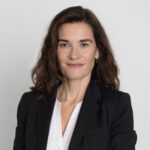 She will report to Ralph Brand, president, Continental Europe Insurance. Faugas will be based in Paris. The company is in the process of establishing insurance operations in France, subject to required regulatory notifications.
Faugas joins Sompo International from Allianz Global Corporate & Specialty, where she spent 13 years, most recently as their country legal representative for France. She has also held underwriting and management positions in Paris for ACE Europe and Marsh.
"I am delighted that Marilyn is joining our senior leadership team as we continue to grow our presence and capabilities across Continental Europe. With her extensive market, underwriting and management expertise, I'm confident that she will build strong relationships with our broker partners and clients while expanding our offerings and services across France," commented Brand.
Topics Europe Property Willis Towers Watson
Was this article valuable?
Here are more articles you may enjoy.