Missouri-based global insurance broker Lockton has named Justin VanOpdorp as its first chief analytics officer. As chief analytics officer, he will have global responsibility for business intelligence and analytics that help Lockton clients improve their businesses. VanOpdorp has led the creation and development of Lockton's property and casualty insurance analytics team since joining the firm in 2006.
Also, Lockton has named Mark Moitoso, a 25-year veteran of Liberty Mutual Insurance, as senior vice president and analytics practice leader. He will lead Lockton's property/casualty analytics team and provide advice to clients on their insurance programs and claims. Moitoso has most recently served as executive vice president and general manager of National Accounts for Liberty Mutual in Boston.
"These appointments are part of our ongoing investment in analytics that help our clients improve their operations, make informed business decisions and reduce costs," said Glenn Spencer, chief operating officer of Lockton Inc.
Both VanOpdorp and Moitoso will be based in Kansas City.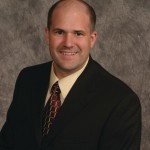 VanOpdorp joined Lockton in 2006 and has 20 years of actuarial and analytical experience. He helped create Lockton's analytics team, which provides clients with insights on total cost of risk, claims, risk finance, reserving, dynamic capital modeling and predictive modeling. VanOpdorp previously was an actuary with GE Insurance Solutions, Fireman's Fund and Milliman. He is a fellow of the Casualty Actuarial Society and a member of the American Academy of Actuaries.
Moitoso joined Liberty Mutual in 1990 and for the past three years has led the National Accounts underwriting unit. He has also been chief financial officer for Liberty Mututal's Commercial Markets, senior vice president of Distribution and Service for Commercial Markets. He also led the transformation of Business Market, a middle market direct insurance operation, to a third-party distribution operation. He is also a fellow of the Casualty Actuarial Society and a member of the American Academy of Actuaries.
Was this article valuable?
Here are more articles you may enjoy.