It may not be a climate change summit for the ages like last year's Paris meeting in which world leaders hashed out a historic agreement to reduce carbon emissions, but it does have two things in common with the 2015 United Nations Climate Change Conference, or COP 21 as it's often called.
Washington Insurance Commissioner Mike Kreidler next week is holding a climate risk summit at the University of Washington to raise awareness among insurers of the need to consider climate risks when providing insurance products to customers.
The summit will also call on insurers to manage their investment portfolios with climate change in mind.
Regulating, or directing if you will, insurer investments toward a greener goal has been a hot topic lately.
State and local businesses, representatives from the insurance industry, legislators, government representatives, academics, and environmental and consumer advocates are expected to attend or speak at the half-day affair titled "Break in the Ice: Climate Risk and the Insurance Industry."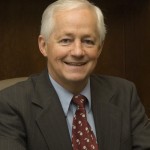 The first thing the summit has in common with the Paris meeting is that it's likely to be a prelude to some potentially game-changing policy suggestions – depending on whom you ask and in which state you reside, these could become more than mere suggestions.
It's a good bet the summit will have some teeth and will go beyond the typical ad nauseam jabber heard at these sort of get-togethers.
Kreidler, the nation's longest serving insurance commissioner, chairs the National Association of Insurance Commissioners Climate Change and Global Warming Working Group. He has for the past few years been calling out the insurance industry for being unprepared for climate change and has said insurers are not taking climate change seriously enough.
Fossil Fuels
He and California Insurance Commissioner Dave Jones, vice chair of the NAIC group, have been pushing for insurers to get rid of investments in fossil fuels.
Jones earlier this week lent his voice to a conference call to discuss a report out from sustainability leadership advocate Ceres that shows leading U.S. insurers have nearly half-a-trillion dollars invested the fossil fuel energy and the electric and gas utility sectors.
Jones and authors of the report urged other state insurance regulators and board members of insurance companies to help move insurers out of such investments.
On the call Jones said insurers are at risk of having their investments stranded as these energy sectors lose money and continue to fall out of favor in the public eye, and said he'd like to see other state regulators follow steps he's taken in California.
Voluntary Divestment
Jones in January asked all insurance companies doing business in California to voluntarily divest from their investments in thermal coal, and last year he announced plans initiate a data call that requires insurance companies to annually disclose their carbon-based investments.
Jones is also behind the climate risk disclosure survey that has gone out to insurers since 2010.
"I took these steps because of the concern that I have as an insurance regulator that the oil, coal and gas assets will become stranded assets on the books of insurance companies," Jones explained.
For next week's meeting, Kreidler's office partnered with the University of Washington Climate Impacts Group, which supports the development of climate resilience by advancing understanding and awareness of climate risks.
Joe Casola, the group's deputy director, will speak at the event about the climate mapping tool they use to predict how climate change will affect Washington in coming years.
One of the industry's biggest names is also set to speak.
XL Group CEO Mike McGavick is giving a talk titled "Reflections on global insurers and reinsurers in response to the Paris Call to Action."
McGavick chairs the Geneva Association, an international think tank for the insurance industry, and is considered proactive for his efforts to raise awareness of climate risks the insurance industry faces.
Oddly, last year Insurance Journal's sister publication, Carrier Management, quoted him while speaking during a session at the Global Insurance Forum of the International Insurance Society that "the idea that we're going to divest in carbon is nonsense."
McGavick argued that it's too large a part of the economy and reinsurers "would be failing our shareholders if we weren't investing in a prudent way."
He did further explain how the industry is, as he believed it should be, devoting investment dollars and underwriting resources to support alternative energy projects.
XL Group spokespersons recently contacted for comment declined to expand on McGavick's stance on fossil fuel investing.
McGavick's stance that insurers must be allowed to make prudent investments may or may not be in conflict with his interest in educating the industry on climate risks, but it would be interesting to delve into this with him – hopefully it's a topic he addresses at the Seattle summit.
If not, there's sure to be plenty of talk about how climate change impacts investment portfolios, which is the topic Alex Bernhardt, a principal in the responsible investment group of consulting firm Mercer, is set to tackle.
It could also come up in a reinsurer panel that includes Steve McElhiney, president of EWI Re Inc., Alex Kaplan, vice president of global partnerships for Swiss Re, and Dennis Burke, vice president of the Reinsurance Association of America.
So what's the second thing the Seattle summit has in common with last year's meeting in Paris?
It inserts the insurance industry squarely into climate change discussion.
It may not be well known, but the topic of insurance is implicit throughout the massive Paris agreement.
A report from the Geneva Association put out in the spring that analyzes what the Paris agreement means to the insurance industry states that by 2020 the reinsurance sector will not only be providing a wider range of risk-transfer solutions, but also will be supporting emission reduction efforts and transitioning to a low-carbon economy through its investment strategies as well as actively managing its carbon footprint.
Parlez-vous français?
Past columns:
Topics Carriers California Energy Washington Oil Gas Reinsurance Climate Change Market Education Universities
Was this article valuable?
Here are more articles you may enjoy.