This is part of a series of articles from Insurance Journal's annual Insuring Cannabis Summit on Oct. 14. You can find more articles from the summit at the bottom of this one.
Having a niche makes one unique, an expert on a specialty with few peers to take away business.
John Balian, director of the cannabis industry practice for Wood Gutmann & Bogart Insurance Brokers, has a niche within a niche. He specializes in not just in insuring cannabis, but in insuring Tribal cannabis operations.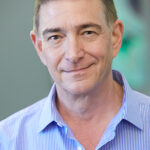 Balian, who also sits on the advisory committee of the National Native American Cannabis Association, isn't afraid to share one piece of information from his unique marketplace: he believes it will continue growing, and it holds a lot of opportunity for insurance professionals.
Out of the 574 federally recognized Tribes in the U.S., he estimates that at least 100 of them are actively involved in the cannabis business.
"I suspect that that number is going to grow," Balian said.
He was speaking in a bonus video during Insurance Journal's annual Insuring Cannabis Summit on Oct. 14.
Beside the opportunities in the space, Balian also touched on the ups and downs of Tribal cannabis, a sector takes a lot of regulatory know-how and business acumen to navigate.
His book of business consists of everything from very small startup operations to some that are significantly larger.
"I'd say my biggest tribal cannabis account is a very significant leasing operation that leases space, both indoors and outdoors, to a variety of cannabis businesses, both Tribal and nontribal," he said. "But we also have dispensaries, we have processors, we have cultivators."
He was asked who his competition is in insuring Tribal cannabis – there aren't many, but there have to be a few, right?
"I'm not specifically aware of any other broker that does tribal cannabis, but that doesn't mean that they're not out there," Balian said. "I do think that you'll see more and more brokers get involved with it. I mean, Tribal insurance in general is a specialized area, but there are clearly brokers because I compete against them all the time. They're in it, I just haven't run into any that also do cannabis."
He estimates that there are at best 10 carriers who will write Tribal cannabis risks, though he believes that number's going to increase.
"I think you're going to see more and more carriers get involved," he said. "They just need to kind of get over their concerns about tribes, and specifically Tribal sovereignty and how that affects policies of insurance, and that's what really scares a lot of carriers off."
See video above for an explanation of Tribal sovereignty and how it impacts the insurance market.
Despite the hurdles – which include high insurance rates and lack of availability, as well as several regulatory hurdles – more Tribes are finding cannabis a good business to be in.
"I've seen the tribes that are in the business growing," he said. "One of the challenges that they have is that if they're not state-licensed, it really reduces their customer base."
Most of the Tribes have their own regulatory bodies and they license their cannabis operations, however if they don't have a state license, it's difficult for them to sell to anybody other than Tribal buyers, Balian explained.
"So, that's probably the number one impediment to seeing bigger growth," he said. "But I think the states hopefully will become more educated. And seeing that most of these Tribes, their regulatory guidelines are in many cases, much stricter and much better than what you're seeing in the state. So, it's an education process, but I think it will continue to grow."
And his advice for brokers interested getting into the space consists of getting to know the Tribal culture, understanding how Tribal governments work, understanding the reticence of some of the older Tribal members to get involved in cannabis, having some knowledge of sovereignty and how that affects competitiveness in the insurance marketplace.
"But it's really no different than any other successful broker," he added. "You need to learn the business, listen to your clients, have a strong work ethic. I don't think it's rocket science, to be honest."
Was this article valuable?
Here are more articles you may enjoy.