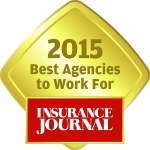 CARROLLTON, TEXAS
Hotchkiss Insurance Agency
Best Agency to Work For – South Central
Customer-Centric, Employee-Focused, Community-Oriented
---
Customer service, customer service, customer service. Employees repeated those words over and over again in their comments about Hotchkiss Insurance Agency, Insurance Journal's 2015 pick for Best Agency to Work For – South Central, Gold Winner.
In business since 1975 and headquartered in Carrollton with offices across the state, Hotchkiss is one of the largest independent insurance agencies in Texas. Company employees describe the organization as being customer-centric, employee-focused and community-oriented.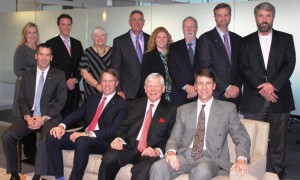 "When you come to work at Hotchkiss you are part of a family. They really care about you and your family. They take time getting to know who you are and helping you grow within the agency," wrote one employee.
"The company culture is very inclusive, close-knit and fun. The employees all clearly care about the wellbeing of their coworkers and everyone is always willing to help out when needed," said another.
"I am proud to work at my agency because every department is extremely client-focused and we offer excellent customer service," another employee said.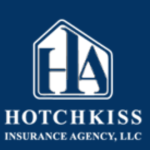 CEO Mike Hotchkiss, whose father Doug Hotchkiss launched the agency 40 years ago, said being recognized as a Best Agency to Work For "is very satisfying as a leader because our employees are our most important asset and we work very hard to make Hotchkiss a place where our people can grow not only professionally, but comprehensively as individuals, and we want them to want to be at Hotchkiss."
Employees "have deep friendships with one another, which is evidenced by the long average tenure of our team members. Laughter is common in our hallways. We have many employees that have been with us over 20 years so we know Hotchkiss is a place where you can stay for a long time and we want it to stay that way," he said.
Hotchkiss is a "dynamic, growing company and we are very excited about the next 40 years," he said. The agency's status as an independent, privately owned firm is a definite advantage, in his view.
"Over the past few years we have successfully completed an internal perpetuation of our ownership and leadership," he said. That was something his father "worked strategically to accomplish," he added.
The result is that the agency is posed for continued growth without the need to sell or merge and risk losing the great culture we've worked so hard to achieve."
Hotchkiss said that kind of independence "allows us to invest in areas where our competitors may not. We invest heavily in our employees' growth — professional, technical, personal, relationships, etc."
And Hotchkiss employees appreciate that investment. Said one: "I have the biggest amount of praise for how this agency provides each and every individual with the tools to reach their goals. Whether it be attending classes, receiving training from an agency veteran, or ensuring everyone has the opportunity to be involved in social networking opportunities for this industry — we are encouraged to be the best in our field and our community."
Mike Hotchkiss put it this way: "At Hotchkiss, we believe we provide a most valuable service to the world. We say insurance is the grease to commerce. What I mean is we allow businesses to take risks in operating their business that they would not or could not take without the protection of insurance. Whether our client is a general contractor, restaurant owner, church or affluent homeowner, we protect them so they can do what they were meant to do. We believe this is a noble and valuable service to the world and I love being a part of it."
Related:
Was this article valuable?
Here are more articles you may enjoy.