People, culture, strong leadership, respect, profitability, growth and community involvement are a few of the reasons why South Dennis, Mass.-based Rogers & Gray Insurance took this year's Overall Best Agency to Work For award.
More than half of Rogers & Gray's roughly 120 employees nominated the agency for the Best Agency to Work For via an online survey.
"The people and culture at Rogers & Gray is top notch," wrote one employee. "The owners are very sales orientated and are always open-minded for new ways to grow."
Another wrote: "Rogers & Gray excels in growth and profitability, educating their employees, and management is always thinking strategically."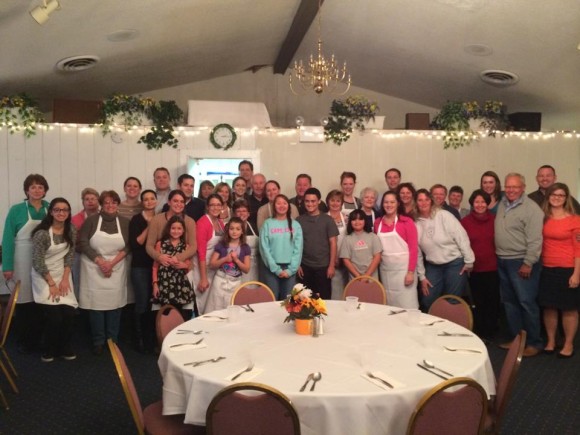 Founded in 1906, Rogers & Gray Insurance is one of the nation's largest independent agencies and ranks as No. 85 in Insurance Journal's Top 100 independent insurance agencies in 2015, writing $17.3 million in property/casualty revenue in 2014.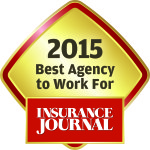 Despite its size, employees believe that Rogers & Gray provides a "feeling of family," one employee said. "We all stick together in times of hardship, have fun together and celebrate each other's successes."
David Robinson, president/CEO and one of three agency principals, said the agency's top leaders work hard to maintain that culture of family. After all, it's because of family that Robinson is in the business. "Family brought me here and family is what keeps me here," he said.
Robinson's father purchased Rogers & Gray in 1980 and grew the firm from just 12 employees to 130 during his tenure. David Robinson, and his brother Michael Robinson, succeeded their father as owners of the agency in 2014.
What Robinson enjoys the most about his leadership role is not leading but rather working alongside his co-workers, which doesn't go unnoticed by employees.
"The owners truly care about the well-being and satisfaction of the employees," one employee wrote in the survey.
That employee also appreciates the "generous" benefits provided that includes a 35-hour work week, paid holidays, vacation, sick and personal time, health and dental insurance, a 401(k) plan and more.
Rogers & Gray also holds an annual employee appr

eciation outing and holiday party for staff, casual dress days, raffles for fun prizes, sporting events, and makes available two "beautiful" vacation homes to all employees with at least two years of service, the employee continued. "Most importantly, the agency takes great pride in their community involvement."
One such community event is the agency's Thanksgiving dinner for homeless and needy families. Employees cook and serve food to hundreds of people the night before Thanksgiving. This year will mark the 30th Thanksgiving dinner at Rogers & Gray.
Robinson too enjoys the community involvement. "We work hard to be a good corporate citizen and it's tremendous when we hear that our efforts have made an impact," he said.
"This agency is extremely generous, in time and money given, to the community as well as to its employees and it encourages its employees to be generous as well," one employee said.
Robinson attributes his agency's success to its greatest asset – the employees.
"Two years ago, we put into place a program that measures our client satisfaction and asks them what we're good at and what we still need to work on," Robinson explained. "Fortunately, most of our reviews are excellent, but the one defining factor in all of our positive reviews was the knowledge of our staff and the excellent service that they deliver."
Every day, team members walk through the front door of Rogers & Gray and spend many hours helping clients, taking care of the community and each other, Robinson said.
And in Robinson's view, "there is nothing more rewarding than knowing that they want to be here and enjoy being here."
Related:
Was this article valuable?
Here are more articles you may enjoy.