California Insurance Commissioner Dave Jones said today his department is ready to accept insurance company filings to create new commercial coverage or endorsements to personal auto insurance policies that will provide coverage rideshare drivers.
The policies Jones and the California Department of Insurance is ready to review would cover drivers for transportation network companies like Uber, Lyft and Sidecar.
"In January my department issued a notice to drivers that personal auto insurance policies would not likely cover claims arising from transporting passengers for money," Jones said in a statement. "A new law, while not perfect, requires TNCs to provide coverage or make sure their drivers have coverage during all time periods the TNC application is on. In order to get drivers covered as soon as possible, we are prepared to review new auto insurance coverage for TNC drivers, ahead of the deadlines set by the new law calling for this insurance coverage."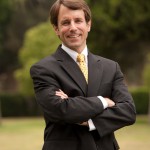 The law Jones was referring to is Assembly Bill 2293. Authored by Assemblywoman Susan Bonilla, D-Concord, encourages insurers to create a new type of insurance coverage for TNC drivers.
Transporting passengers for hire, also known as livery, has long been excluded from coverage under the personal auto insurance policies most Californians maintain on their personal vehicles. The new law allows the creation of endorsements to drivers' personal automobile insurance companies to cover some of this TNC use.
Was this article valuable?
Here are more articles you may enjoy.