Medical marijuana dispensaries in Northern California are offering up to $200 in free cannabis per patient affected by a hugely destructive wildfire.
The Los Angeles Times reported the two companies are offering free products at five dispensaries in San Francisco, Santa Rosa, Sebastopol and Lake County through Oct. 7.
Patients eligible for the products must have a medical marijuana prescription and home addresses in Cobb, Kelseyville, Middletown or Hidden Valley Lake.
Those communities were hit the hardest by the fire that ripped through 118 square miles, destroyed more than 1,950 homes and killed four people.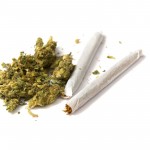 The two companies donated $20,000 worth of marijuana-related items in all. The offer began last Thursday.
The wildfire was one of the worst in state history. It is nearly fully contained.
Copyright 2021 Associated Press. All rights reserved. This material may not be published, broadcast, rewritten or redistributed.
Topics Cannabis
Was this article valuable?
Here are more articles you may enjoy.