A magnitude 4.6 earthquake rattled central Alaska over the weekend, officials confirmed.
The U.S. Geological Survey says the temblor struck at about 3:30 a.m. Saturday, and was centered 110 miles northwest of Anchorage at a depth of 78 miles.
Police say the quake was felt in Anchorage, but there have been no reports of damage or injury.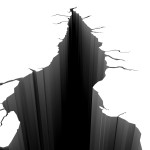 On Sunday, a magnitude 5.4 temblor struck at 9:51 p.m. and was centered 130 miles north of Anchorage at a depth of 83 miles.
Related:
Copyright 2019 Associated Press. All rights reserved. This material may not be published, broadcast, rewritten or redistributed.
Was this article valuable?
Here are more articles you may enjoy.