A judge has dismissed the U.S. Chamber of Commerce's lawsuit against Seattle's new ordinance that gives drivers for ridesharing companies the ability to unionize over pay and working conditions.
The Seattle Times reported that the judge called the suit premature, saying the Chamber doesn't yet have standing to challenge the law because it hasn't yet been harmed by it.
The Chamber had sued in March, alleging the ordinance violates and is pre-empted by federal antitrust law and illegally allows for-hire drivers to get together and set rates.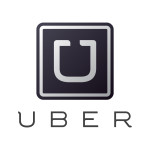 Seattle was the first city in the U.S. to allow drivers of taxis, for-hire transportation companies and app-based ridesharing services to bargain with their drivers.
City officials are still working on the rules by which the measure will be implemented.
Related:
Copyright 2021 Associated Press. All rights reserved. This material may not be published, broadcast, rewritten or redistributed.
Topics Lawsuits Legislation Personal Auto Sharing Economy Ridesharing Uber
Was this article valuable?
Here are more articles you may enjoy.