There aren't more workers getting hurt, but there aren't fewer either, the latest available data shows.
The Department of Industrial Relations has posted California's 2015 occupational injury and illness summary data on employer-reported injuries, which is based on estimates provided by the U.S. Bureau of Labor Statistics' Survey of Occupational Injuries and Illnesses.
California's overall incidence rate of nonfatal occupational injuries and illnesses remains unchanged at 3.8 cases per 100 workers for full-time employees, DIR data on 2015 shows.
The department's estimates show roughly 470,600 nonfatal reportable job-related injuries and illnesses in 2015, with 77 percent occurring in private industry and 23 percent in state and local government sectors. The total numbers of injuries and illnesses increased slightly year-to-year, but that correlates to an uptick in the state's employed labor force from 17.4 million in 2014 to 17.8 million in 2015, according to the DIR.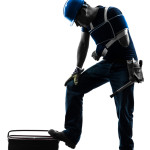 The statewide all-industry rate of lost time cases remained constant at 2.2 cases per 100 full time workers over the last three years surveyed, while the rate of days away from work cases has remained unchanged for the last seven years.
By industry in 2015, the days away from work rate in the construction industry improved from 1.8 to 1.4 cases per 100 workers, while the administrative support and waste management sector's rate improved 36 percent from 1.4 to 0.9 cases per 100 full time workers, according to the data.
The days away from work rate in the trade, transportation and utilities sector rose from 1.2 to 1.3 cases per 100, and the agriculture, forestry, fishing and hunting sector's rate increased from 1.5 to 1.6 cases per 100 full time employees, the data shows.
"In California we review statistics to assist in focusing our regulatory and enforcement efforts," DIR Director Christine Baker said in a statement. "This preliminary data along with the case and demographic statistics to be published next month will help us refine and strengthen workplace safety and health regulations, training materials, and outreach and education efforts for employers and workers."
Related:
Topics California
Was this article valuable?
Here are more articles you may enjoy.