Incumbent Mike Kreidler (D) will serve a fifth term as Washington's insurance commissioner.
Kreidler defeated Richard Schrock (R) with 60.13 percent of the vote in his bid for reelection. Schrock got 39.87 percent of the vote.
Kreidler more than matched his performance in the primary. He garnered 58.41 percent of the vote in that election followed by Schrock with 34.09 percent and Libertarian candidate Justin Murta with 7.50 percent of the vote.
Kreidler, 73, is the nation's longest currently serving insurance commissioner. He was elected to the office in 2000 after stints as a congressman, state senator and state representative. He defeated Don Davidson (R) in his first bid for office by a comfortable 11 percent margin, and has won reelection by margins ranging from 13 to 22 percent over the years, according to Ballotpedia. Kreidler, a U.S. Army veteran, was formerly an optometrist.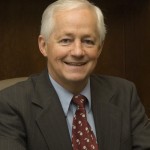 He raised $91,542 in his reelection bid to Schrock's $3,790, according to campaign finance reports.
Kreidler's platform in the election included the environment, particularly urging insurers to disclose their risks from climate change, and continued work on healthcare reform.
Schrock, 72, is serving his second term as commissioner of Snohomish County Fire District No. 1. He was director of the Washington State Department of Commerce from 1981 to 1985. He works as a communications consultant.
His platform was fighting premium increases, and enacting policy changes. He has often stated his opposition to the Affordable Care Act.
"I think Obamacare is collapsing," Schrock was quoted as saying in an article in the Spokesman-Review. "It's destroyed the individual health insurance market in the state. Small businesses, including farmers, are unable to get plans that are what they want."
The salary for the office is $116,628.
The commissioner regulates more than 2,250 insurance companies and more than 155,000 licensees. Last year the office collected $555.9 million in premium taxes from insurance companies, according to its annual report for 2015.
Related:
Was this article valuable?
Here are more articles you may enjoy.