Ben McKay, executive director of the Surplus Lines Association of California, said his phone has been quite a bit busier lately ahead of a public hearing on Friday on the state's export list.
People in the insurance industry during the annual California Department of Insurance administrative hearing typically testify about what should and shouldn't be on the list, which exempts surplus lines brokers from having to first search for a coverage in the admitted market and then file a "Diligent Search Report" (SL2) to show they searched for an admitted carrier and they received three declinations before going into the surplus lines market.
The export list hearing is at 10 a.m. at the CDI's San Francisco hearing room, 45 Fremont St., on the 22nd Floor.
At the hearing, the CDI will take testimony on the export list. McKay goes to the hearings to represent the surplus industry and occasionally testify on risks that should be added or deleted from the list. Typically, few others show.
"What was noticeable to me this year is the number of people that contacted us about new products for this list," McKay said.
The interest includes a variety of products, such flood insurance.
"A lot of insurers feel with the changes to National Flood Insurance Program they could profitably enter that space," McKay said. "There are at least two companies that have talked to me about trying to add it this year."
Another company has spoken to him about providing a coverage in the Airbnb space.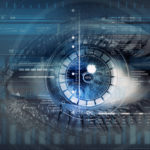 However, most of the interest is in cyber insurance. This follows a busy year last year, when companies attempted to add roughly a dozen stand-alone cyber products to the list, he said.
"We're seeing that explode," McKay added.
There were 5,060 cyber policies – 2,394 new policies and 2,666 renewals – filed in California in the surplus space from Jan. 1 through Oct. 31, while total filed cyber premiums during same period reached $119,949,240, according to SLA data.
The explosion prompted the SLA to create a coverage code just to track cyber.
Not all the products brought to McKay's attention or presented at the CDI hearing will make the export list.
The SLA's posted "Rule of Exportability" in part states:
"The term exportability refers to what business a surplus line broker can "export" to the surplus line market versus what business should be placed in the admitted market. There are essentially two criteria that determine what business is eligible to be exported: availability and price.
Availability: Insurance that can be procured from admitted insurers may not be exported to the surplus line market. Admitted insurers generally accept the more straightforward risks that lend themselves to using standard form policies and standardized rating manuals. The law requires a surplus line broker to ensure that a diligent search for the coverage is made among admitted insurers. Recognizing that it would place an unreasonable burden on consumers if insurance producers were required to submit risks to every admitted insurer to determine unavailability, the law considers declinations from three admitted insurers that actually write the particular type of insurance to be "prima facie evidence" of unavailability.
Price: Exportation to obtain a lower rate or premium is prohibited. If the insurance product is available in the admitted market, it must be purchased in the admitted market even if the same product could be procured at a lower rate in the surplus line market. For exceptions, refer to Insurance Code Section 1763(c)."
"The trick is figuring out which of these really isn't available in the market in an adequate way," McKay said.
Some big players in surplus lines believe the real tricky part of the process is the process itself.
Mark L. Kaufman, chief operating officer of Monarch E&S Insurance Services and president of the California Insurance Wholesalers Association, believes the process of adding things to the list should be simpler.
"It looks like it's very difficult to add something to that list," said Kaufman, who thinks that simplifying the list would encourage those in surplus lines to bring more innovative products to the list.
He also believes that many surplus brokers may not even know about the list.
"There are classes of business on the export list where you wouldn't have to fill out the SL2 that most wholesalers and retailers don't even realize," he said.
There are 57 coverages on the list, including: automobiles; aviation; general liability; inland marine; and professional liability.
Hank Haldeman, executive vice president and director with The Sullivan Group in Los Angeles and past president of National Association of Professional Surplus Lines Office, has attempted to add products to the list in the past. And he may do so again at some point.
"We tried last year to get stand-alone cyber on the export list," Haldeman said.
However, among the reasons the product wasn't added was a lack of statistics to show how much cyber is being bought and sold in the non-admitted market, he said.
He's planning on bringing the product back to the CDI to consider, but it may not be this year.
"I think that those reasons (it wasn't added to the list) are resolvable, however doing so will require a fair amount of work and that will take some time and I'm not sure that we're in a position to get that put together for this December's hearing," Haldeman said. "And the other reason is the complexity of the cyber products and the different types of coverage that actually comprise it create challenges for finding what would or wouldn't be on the list."
Haldeman emphasized that he isn't criticizing the list or the process.
He believes a key to successfully getting a product on the list may require showing the CDI that if a product isn't on the list that it could cost businesses economically.
"The fact is that the department does perceive there needs to be sufficient market activity on a product to be put on the export list such as there's a negative economic impact that's avoided by doing so," Haldeman said.
Cary Cheldin, chairman of publicly-traded Unico American Corp. and president of Crusader Insurance Co. in Calabasas, sees the list as a form of consumer protection and doesn't mind seeing a high bar set for adding products to it.
"If they overpopulate the export list, then they're undermining the legal structure," Cheldin said. "If a class of a risk is being put on there simply for the quick convenience of an agent, that's inappropriate. Many times, the agent or broker that's advocating the addition simply doesn't have access to the admitted market."
McKay said he's heard from brokers who don't understand why a product can't be added to the list, but he doesn't mind explaining the reasons, or advocating for products that should be added to it.
Adding products that aren't available in the admitted market saves those in surplus lines from having to go to the admitted market "tens of thousands of times over and over again," even though they know it's not available there, he said.
"It really just makes the market more efficient," McKay said.
Related:
Was this article valuable?
Here are more articles you may enjoy.