Uber is threatening to fire a key executive accused of stealing self-driving car technology from a Google spin-off unless he waives his constitutional right against self-incrimination so the ridesharing service can comply with a court order.
The development raises the possibility that Uber may end up dumping Anthony Levandowski, whose expertise in robot-controlled cars is the main reason that the company bought Levandowski's startup for $680 million last year.
Waymo, a self-driving car company started by Google, alleges Levandowski downloaded 14,000 documents containing its trade secrets before he founded his startup.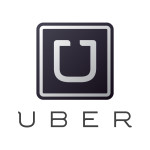 Levandowski has asserted his rights under the Fifth Amendment since Waymo filed its lawsuit in February.
But Uber is warning Levandowski that he may lose his job unless he waives those rights and reveals whether he took any Waymo documents.
Related:
Copyright 2019 Associated Press. All rights reserved. This material may not be published, broadcast, rewritten or redistributed.
Was this article valuable?
Here are more articles you may enjoy.