California Insurance Commissioner Dave Jones and legislators from wildfire-damaged communities across the state unveiled eight bills and two additional legislative proposals proponents say will strengthen consumer protections for those making insurance claims.
Jones and state Senators Mike McGuire and Bill Dodd and Assemblymembers Cecilia Aguiar-Curry, Jim Wood, Monique Limón and Marc Levin announced the Wildfire Survivors Insurance Recovery bills on Tuesday.
The unprecedented fires of 2017, including the North Bay fires that destroyed and damaged 21,000 homes, have underscored the challenges homeowners face when trying to navigate the insurance claims process, according to Jones.
"Californians whose homes have been destroyed totally or partially by wildfires should not get hung up in insurer red tape when trying to put their lives back together," Jones said in a statement. "Our Wildfire Survivors Insurance Recovery legislative package strengthens the laws protecting wildfire survivors in the insurance claims process and will improve their chances for recovery."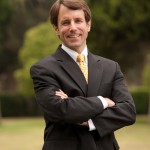 An insurance industry association issued a statement in response to the legislation.
"We look forward to reviewing this wildfire recovery legislative package and working with the commissioner and these legislators," Mark Sektnan, vice president of state government relations for the Property Casualty Insurers Association of America, wrote in a statement. "Our goal is to develop measures that will protect policyholders and improve the recovery process without creating unintended consequences that damage California's highly competitive homeowners insurance marketplace.
Sektnan in his statement noted that insurers must be able to maintain underwriting controls.
"If underwriting tools are limited, consumers could be harmed and face fewer options to meet their specific insurance needs," he wrote. "Insurers must also retain the tools necessary to manage their solvency to pay claims."
Related:
Was this article valuable?
Here are more articles you may enjoy.