Beaches and other areas on Kauai that smell like sewage may be showing signs of contamination, according to Hawaii health officials.
The Hawaii Department of Health hasn't received any indications of disease outbreaks following the recent flooding, but people have reported rashes and irritated skin after spending time in the sand at Hanalei Bay on the island's northern shore, The Garden Island reported .
"If an area smells like it is contaminated by sewage or other foul-smelling materials, it can be assumed to be contaminated," said Anna Koethe, a department spokesperson.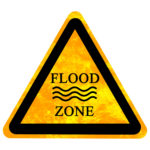 The department advises people to consider putting a towel or blanket down if they plan to spend time on the area's beaches. They should also wash off after contact.
"While DOH does not test sand quality, it does actively monitor the quality of coastal waters," Koethe said. "DOH recommendations to stay out of flood and storm waters also apply to areas that have been in contact with those potentially contaminated waters."
The department issued a brown water advisory for Hanalei Bay Friday following the additional rainfall Thursday. Multiple dirty water advisories have remained in effect for parts of the island since the flooding.
State and local health agencies deployed a medical team to Haena last week. The team has treated more than 200 residents for skin and wound infections, abrasions and other injuries common to flooding events, officials said.
Related:
Copyright 2021 Associated Press. All rights reserved. This material may not be published, broadcast, rewritten or redistributed.
Topics Flood
Was this article valuable?
Here are more articles you may enjoy.