Homeowners who lose their houses to wildfire will be able to use their insurance to rebuild somewhere else under an urgency bill signed by California Gov. Jerry Brown on Friday.
Assembly Bill 1800, authored by by Assemblyman Marc Levine, D-San Rafael, takes effect immediately.
AB 1800 makes it clear that homeowners can use Extended Replacement Cost and Building Code Upgrade coverage to rebuild on a different lot or buy a home at a different location after a total loss.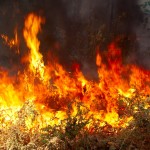 This measure gives wildfire victims flexibility when working with insurance companies during the recovery process, according to its suporters.
Related:
Was this article valuable?
Here are more articles you may enjoy.