When asked what they like about the business they work for, employees may mention the leadership or their fellow employees – but it's not often both. However, it appears the employees at Beehive Insurance Agency in Salt Lake City, Utah, have the best of both worlds.
They successfully nominated their firm as the 2023 Gold winner for the West region in Insurance Journal's annual Best Agency to Work For survey.
The people are great to work with, and the leaders listen to employees, making them feel engaged in growing the firm. That was the bottom line in many comments in the survey on Beehive, a firm with 75 employees that reports roughly $25 million in annual revenue.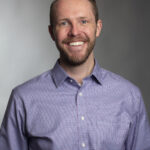 Beehive, also a nickname for Utah, focuses on property/casualty, benefits and personal lines, with a strong presence in construction, trucking, manufacturing and nonprofit.
"My agency is a delight to work for," one employee wrote in their nomination.
"Our staff is full of wonderful people and we have some of the best executives leading us to success. It's incredible to see how much kindness and desire there is to continually make things better in the office."
Adam Snow, vice president of Beehive Insurance, who started with the firm in 2011, was gratified by the comments. He sees them as solid evidence that the work they put into building the culture has worked.
"We've made a lot of strides in the last few years to really give employees the opportunity to have input," he said. "I think our culture is one where people are pretty open with each other and comfortable with each other, and they're willing to help each other out."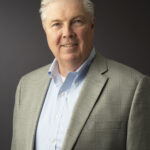 Work-life balance, a good review process, and free time to be involved in serving the community were other attributes that employees listed. Yet, it was rare to find a single employee comment in the survey without the good people and good leadership observations.
"Beehive is such a fantastic place to work, from the people who are fantastic to the management and the employee benefits," one employee wrote. "There is a constant attitude of improvement here from the executives who really are constantly making efforts to make it an even better place to be."
Several employees said those two elements contribute to another attribute that has developed at the firm: a perpetual effort to improve the operation and the people working for it.
"There is a constant attitude of improvement here from the executives who really are constantly making efforts to make it an even better place to be," one employee wrote.
Another wrote of an annual employee engagement survey that has led to steps to improve the agency, which was followed by agency leaders meeting with each account manager and asking what they can do to make Beehive a great place to work.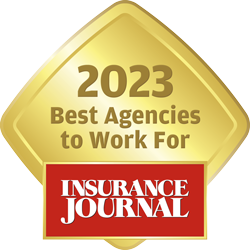 "Then they implemented those changes," the employee wrote. "One of the changes was a change in the management structure, which has been an adjustment but is already improving our department and the outcomes."
Those things, taken together, may be an explanation for the firm's success at employee retention.
"I have been working with Beehive Insurance Agency for 28 Years and they have given me the opportunity to grow my work experience and working relationships with the Best!" an employee wrote. "Most of my colleagues have been here just as long as me and we do not have a high turnover. Everyone who begins their career here at Beehive Stays Here!"
Doug Snow, president of Beehive Insurance, may be the best example of that long-lasting loyalty. Snow began his insurance career at Fireman's Fund in the commercial lines department. While there, he met Dick Walton, Beehive's president at the time. In 1979, Snow moved to Beehive Insurance, working for Walton. He became president and CEO of the agency in 1992.
"When I started, I think there were four employees, and now there are 75," Snow said.
Topics Leadership
Was this article valuable?
Here are more articles you may enjoy.