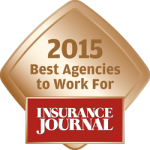 PAMPA, TEXAS
DFB Insurance Group
Best Agency to Work For – South Central
Making Money, Valuing Family, Having Fun
---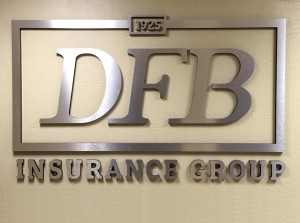 With roots stretching back to 1925, DFB Insurance Group now is one of the largest independent insurance agencies in Texas, with locations in Amarillo, Arlington, Borger and Pampa.
For the second year in a row, DFB has been selected as the Best Agency to Work For in 2015 – South Central region in the Bronze category, based on results from Insurance Journal's annual Best Agency to Work For survey.
Since 2010, Duncan Fraser & Bridges, a member of the Combined Agents of America, has been routinely recognized as a Best Practices Agency by the Independent Insurance Agents and Brokers of America, an honor of which its employees and management are understandably proud.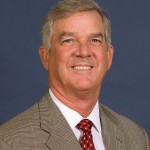 DFB CEO Bill Bridges said while his firm has earned lots of recognition over the years, being considered an Insurance Journal "Best Agency to Work For is the most prestigious of anything we have accomplished, because it's being honored by our own people."
The award is "is a huge honor for us. We want to continue to be a place where the people that make our agency a success look forward to their day here," Bridges added.
That attitude has not gone unnoticed by DFB staff.
"DFB values employees. They support us and our families. My husband was offered a job he could not pass up in DFW and they allowed me to transfer to the DFW office while continuing to work my Amarillo book. I am grateful to them for doing that. They showed they value me and I plan to make sure they know I appreciate that," one employee wrote in a survey response.
The agency's team members also appreciate DFB's forward thinking attitude and its emphasis on growth
"The agency is constantly in growth mode, which is exciting," said one employee. Over the past 10 years the agency has grown from $1.5 million in revenue to $10 million in revenue, others noted.
"We have had phenomenal growth in the past 10 years due to the ethics, knowledge, and community involvement of our employees," commented another.
DFB staff cited the family-like atmosphere as something they love about their job. Said one: "When one of us is having problems outside of work, we all pitch in to help that person. … If we have a problem account we are allowed to talk with each other about the account to get extra help on it."
Bridges described a specific example of the caring environment at DFB. Staff members recently used their bonus day – paid time off that employees may use at their discretion once a quarter – "to go sit with our account manager while her husband was in surgery so she would have someone to lean on during that anxious time," he said.
"Lots of companies say they are family oriented businesses; our business is all about our families," he added.
The firm recently formalized its belief system, Bridges said. While the agency has always operated on certain principles, it decided to put down on paper the "things that are not negotiable in our everyday business activities."
He said the agency's "business is built around our culture. That culture is built around doing what we know is right and putting our families before our business decisions. In doing this, we formalized our mission statement: 'To help our clients with the most cost effective risk mitigation services, to provide the companies we represent with profitable business, to make a whole lot of money and to have a fun time doing it.'"
DFB employees appreciate such clarity. "Our CEO has a clear vision for our company and its employees. It is communicated and shared," said one employee, who added that it "is an honor and privilege to be a part of this agency."
Related:
Was this article valuable?
Here are more articles you may enjoy.