Republican state Senate Majority Leader Michael Roberson is calling for an investigation into whether Clark County's new fees for Uber and Lyft drivers are legal.
Roberson issued a strongly worded statement this week, saying the county commission's decision earlier that day to impose a $25-per-driver annual fee for drivers operating in Clark County is illegal an overtly hostile to consumers.
He referred to a legal opinion from state lawyers that concluded only the state had authority to impose fees for ridesharing. He also asked Attorney General Adam Laxalt to look into the matter.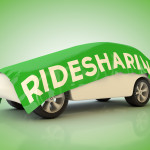 Laxalt's office said Wednesday that it's monitoring the situation, but wouldn't get involved until a party sues and challenges the rule's constitutionality.
Uber called the new ordinance illegal, but hasn't yet said whether it intends to sue.
Related:
Copyright 2020 Associated Press. All rights reserved. This material may not be published, broadcast, rewritten or redistributed.
Was this article valuable?
Here are more articles you may enjoy.