Students at Sacramento State in California are being offered a ride to class in a driverless shuttle whose inventors hope will become the favored method of transportation on campuses and other small communities.
The oversized golf cart fitted with computers and a rooftop laser that serves as the shuttle's eyes is being tested on the Northern California campus.
The Sacramento Bee reported the four-seater created by Mountain View-based Varden Labs on Monday moved at about 5 mph through a thicket of strolling students, some on bikes, others on skateboards.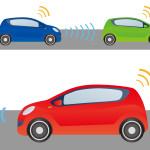 Varden Labs' general manager Mike Reid says the company will continue testing and improving the technology for another year. It will then try to lease cars to colleges, assisted living communities and other small enclosed areas.
The all-electric vehicle, called "Alvin" after a TV cartoon chipmunk, will cost $50,000.
Related:
Copyright 2021 Associated Press. All rights reserved. This material may not be published, broadcast, rewritten or redistributed.
Topics California Education Universities
Was this article valuable?
Here are more articles you may enjoy.