The Workers' Compensation Appeals Board has adopted its final rules of practice and procedure implementing Senate Bill 1160, which passed last year.
The Office of Administrative Law has filed the WCAB's new rules with the Secretary of State. The new rules are effective March 26.
Among the changes created by SB 1160 are limitations on the utilization review process, and the law stays any physician or provider lien upon the filing of criminal charges against them for specified offenses involving medical fraud.
Under the new law, any lien claimant who filed a lien before Jan. 1 that was subject to a filing fee under the labor code is required to file a "Supplemental Lien Form and 4903.05(c) Declaration" on the form approved by the appeals board before July 1.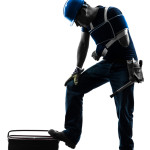 The board has already approved the Supplemental Lien Form and 4903.05(c) Declaration for use as an e-form and lien claimants can use that form now.
The newly adopted rules and a related final statement of reasons are posted on the WCAB website.
Related:
Was this article valuable?
Here are more articles you may enjoy.