The California Division of Workers' Compensation will adopt an evidence-based drug formulary for medical providers treating injured workers beginning Jan. 1, 2018, following approval by the Office of Administrative Law.
The DWC will host two informational webinars for interested parties on the formulary implementation on Dec. 13 and 14.
The drug formulary establishes a list of medications to guide appropriate care for injured workers, with emphasis on health outcomes and return to work while aimed at reducing administrative costs. Its guidelines include measures designed to prevent the overuse of opioids.
"The adoption of the drug formulary is a step forward for California's injured workers and should help address the overuse of high-risk medications such as opioids," DWC Administrative Director George Parisotto said in a statement. "It is expected to improve patient care and ease approval of appropriate treatment."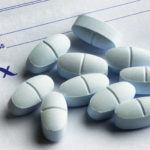 The formulary will be part of the Medical Treatment Utilization Schedule, which contains guidelines on treatments for injured workers, and is based on medical treatment guidelines created by the American College of Occupational and Environmental Medicine.
The formulary adopts a drug list compiled by DWC and takes into consideration medications frequently prescribed for occupational injuries and the evidence-based drug recommendations in the guidelines.
The final regulations approved by the Office of Administrative Law implement the adoption of an evidence-based drug formulary as mandated by Assembly Bill 1124 and include:
Provisions for phased-implementation of the formulary in conjunction with the recently updated evidence-based MTUS treatment guidelines.
A list of drugs classified as either "exempt" or "non-exempt" with respect to the requirement to obtain prospective utilization review before dispensing.
Ancillary formulary rules, including rules regarding physician dispensing, generic versus brand name drugs, off-label use, special-fill, peri-operative fill, compounded drugs and access to unlisted drugs.
Provisions relating to the Pharmacy & Therapeutics Committee.
The webinars will focus on the formulary's regulatory framework and explain the rules that apply to the drug list designations, and how the formulary relates to recent updates of the guidelines.
Those wishing to attend one of webinars should register. The first webinar is Dec. 13 at 10 a.m. PST, the second webinar is on Dec. 14 at 2 p.m. PST.
Related:
Was this article valuable?
Here are more articles you may enjoy.