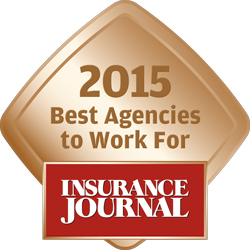 ROCKVILLE, MARYLAND
Novick Group Inc.
Best Agency to Work For – East

Specialty Agency Offers Welcoming,
Family-Friendly Workplace
---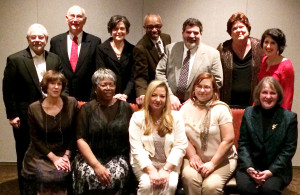 At Novick Group Inc. – Insurance Journal's 2015 Best Agency to Work For, Bronze Winner – East Region – employees say that no matter what their positions are in the agency, everyone is valued as individuals and for their contribution to the success of the agency.
Employees at Novick Group describe the agency as providing a welcoming, family-friendly workplace with flexible work schedules to accommodate personal needs, as well as education and training to be successful in their field.
Founded in 1987 by Principal Lou Novick, the Rockville, Maryland-based Novick Group specializes in providing comprehensive property/casualty insurance services to the nonprofit community. Today, Novick Group and its 17 staff members serve more than 1,000 nonprofit clients around the country.
"Novick Group cares about their employees. The work life versus personal life is balanced. They go above and beyond," wrote one employee in the Insurance Journal survey.
"Each employee has such a strong work ethic and is devoted to the highest standards of service to our clients. We work extremely well together. The leadership of the agency principal is outstanding — he models generosity, excellence, gratitude and good humor on a daily basis," said another.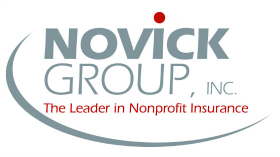 "We are proud of our reputation and work hard to maintain it. We advocate for our clients rather than work on commission," another wrote.
"With no false modesty, I acknowledge that the scale and complexity of the work at each and every desk outside my office door is beyond me," Principal Lou Novick said, adding that he's grateful and humbled by the employees' commitment and dedication to their clients and to the agency.
Novick also said "the agency strives to be family-friendly."
"I realized that we can't get in the way of their lives. When you have kids, you have to take care of your kids," he said. "When it comes to the really important issues in life, we are flexible about letting people put that first and not feel guilty about it."
The agency provides competitive benefits and compensation including profit sharing, flex-time, and continuing education to help employees succeed. "We push them hard to learn about the nonprofit community. We push them to know it as well as they possibly can and be better than anybody else in that one area. So the continuing education is pretty important," Novick said.
"I believe we are the best in what we do," Novick said. "I say to our employees, 'You take care of the clients, and I will take care of the money.' What I mean is, I never want them to place a piece of business with this carrier or that carrier because we would make more money on it. We figure out what's best for clients."
Novick Group employees say they are also very proud of the agency's strong support of the nonprofit community it serves, through participation in fundraising events, sponsorships and contributions throughout the year.
There are also lots of social activities, ranging from monthly birthday lunches and afternoon movie days to holiday parties. "We take just about any excuse to have a party. It's because we work really hard, and I want to give them a chance to relax. There is a lot of laughter, we work hard but we play hard," Novick said. "I am really fortunate to have these employees. I've run out of ways to say thank you."
Related:
Topics Training Development
Was this article valuable?
Here are more articles you may enjoy.